If you are not able to connect Bluetooth to your favorite car, then this post which is all about the Chevy MyLink Bluetooth troubleshooting guide will surely be helpful to you.
Thousands of Chevy users connect their mobile to their car using the MyLink Bluetooth, which connects automatically. Although, many times, it fails.
That makes it impossible sometimes to connect your Android smartphone to the Chevy car. Also, it is possible with any smartphone and with any Android brand so that anyone can be impacted.
If such happens to you, it is impossible to connect your smartphone to the Chevy car using the MyLink Bluetooth device. We can try several solutions, which can be solved, so we can combine both of them again, as it has occurred.
Here in the below guide, let us find out what to do when chevy MyLink Bluetooth not working.
Why Chevy MyLink Won't Turn On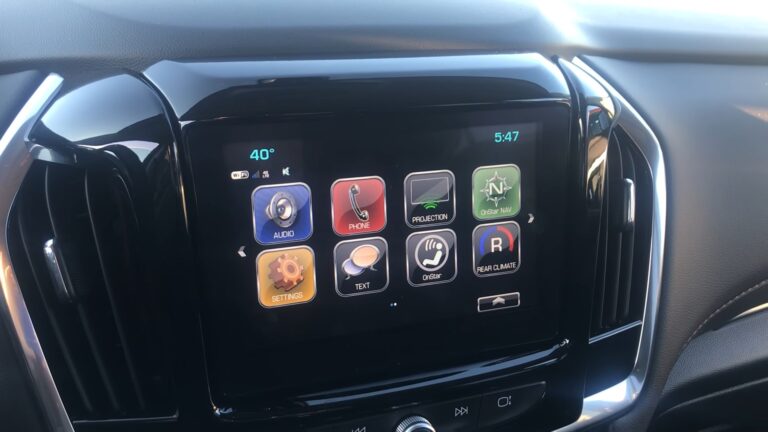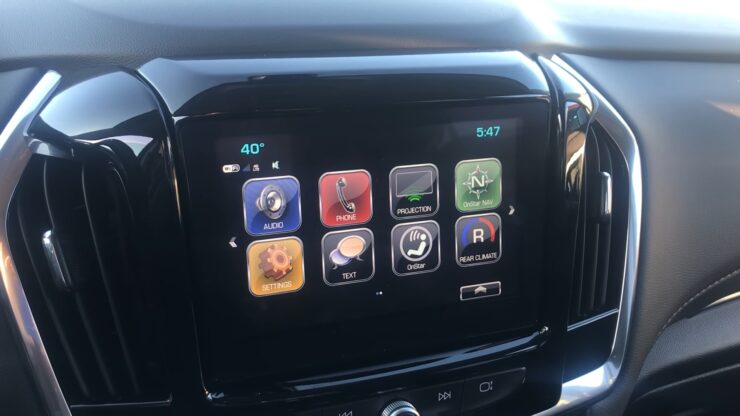 Connecting to the Chevy car's Bluetooth through the phone can cause problems on specific models. This is especially common on older vehicles or outdated versions of Android.
Luckily, manufacturers have a series of options to play with the Bluetooth connection to solve the most common problems. In this guide, you will find the ultimate Chevy MyLink troubleshooting guide. 
For now, if you have no idea about the reasons why it is not working, check out the following section.
There can be several reasons why Chevy MyLink Bluetooth is not working.
Because several devices do not connect automatically.
It can be a connection issue because the software is not updated.
Phone may be connected with other devices and not with your Chevy.
MyLink Bluetooth is not updated with the latest version.
Chevy MyLink Bluetooth Troubleshooting
Does your mobile give you problems connecting with the Chevy car's MyLink Bluetooth?
Don't worry; it's a problem that you can fix by checking some settings and with just a few clicks. Here is a complete Chevy MyLink Bluetooth troubleshooting guide.
If the car's Bluetooth connection no longer appears on the mobile or vice versa or disconnects after a few seconds, try these possible solutions.
There are many solutions to fix Chevy MyLink iPhone problems. Let's check them out
1. Remove the car from the MyLink Bluetooth section
One of the first things we can do is to disconnect our device and reconnect it. Mostly, this solution will fix the problem.
Once you remove the vehicle's MyLink Bluetooth, we need to pair it again manually. Usually, this will work, and it will allow connecting again like before.
For this, go through the following steps:
Open the Android settings.
Head to the connections section.
Then, enter Bluetooth.
And check out the devices and look for the Chevy car.
Remove this device.
Search out the device and pair your vehicle again.
2. Ensure that the Bluetooth is on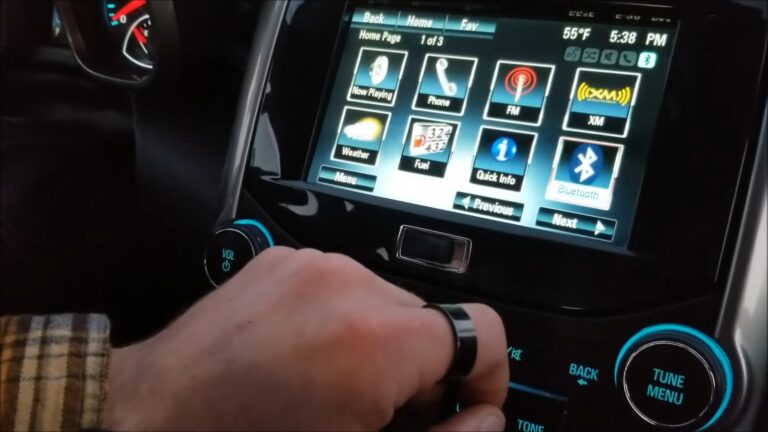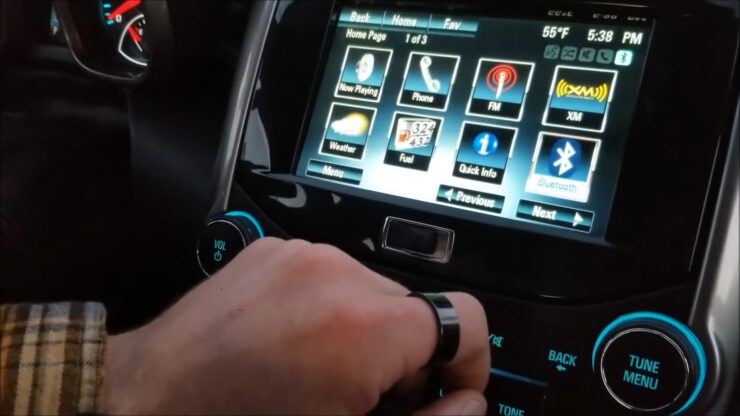 The issue may be as easy as Bluetooth is not connecting with your smartphone. That makes it not possible to connect the 2 devices at a time.
We might not have spotted it and did not turn it on at the time of entering our car, for instance. So, always make sure to check out if we've activated it. Thus, both of the devices can easily connect normally.
Sometimes the problem lies in a wrong configuration of the devices, changes in the mobile settings, or some update with bugs. So, start with a simple solution to rule out all those mistakes.
If the Bluetooth connection between your mobile and the car worked well, but it no longer connects or is deactivated all the time, try starting the configuration from scratch.
To do this, unlink the devices, both from the mobile and from the car, and start the pairing again.
It's as simple as going to Settings > Connections > Bluetooth.
Find the device that corresponds to the Bluetooth of your car and open the menu of the gear wheel to choose the option "Unpair". And of course, you will also have to carry out this process from the car to complete the process.
Be sure to follow the manufacturer's instructions for this step, if you've never done it before, to avoid major problems. And now that the car and mobile settings are at zero set the Bluetooth again.
3. Are there other devices nearby
One important point that we should note is, are there any other devices nearby that could affect connecting it to the smartphone and the vehicle.
There might be any Bluetooth device nearby, for instance, which causes issues in such cases. 
4. Reset Bluetooth settings
When there is an issue on Android, reset the smartphone is a fix that users can do, which can be the last solution.
Although, in the OS, we have several restoration methods that allow us not to lose any data. One of the best solutions you should do is reset the connectivity and network settings, like MyLink Bluetooth.
That is the option Reset Network Settings; however, the precise name might be changing according to the customization layers.
It is one of the functions that allows to reset Bluetooth, Wi-Fi, and Data settings and set it to standard. The solutions to do this are:
Open your smartphone's settings.
Then enter System.
Next, go to Reestablishment.
And then tap on the Reset Network Settings.
And then click on the button and perform this action.
You can also try to reboot the phone. It is an easy yet very effective way out.
If you cannot connect your smartphone with your vehicle using MyLink Bluetooth, the best solution is to restart your smartphone.
There are times when failures in these types of actions or processes are solved by restarting the phone. So, that is one of the options which you can try out to fix the problem. 
5. Review these mobile settings
If even configuring the MyLink Bluetooth connection from scratch, the mobile does not connect with your car, then review these settings and apply some changes.
It starts with "Battery optimization." This can cause a problem in the Bluetooth connection if you do not have the proper configuration, so to verify this detail, follow these steps:
Go to Settings > Applications, and from the menu of the three dots, choose "Special Access."
In the "Special Access" section, choose the Optimize battery use option.
Another thing you can try is by resetting your network settings. To rule out that Network Settings are causing problems with Bluetooth, you can reset it.
Keep in mind that you will erase all registered connections with this step, not only from Bluetooth but also from Wi-Fi.
If you still want to do it, go to Settings > General Administration > Reset > Reset network settings. And at this point, you will have to configure your car's Bluetooth connection again.
Chevy MyLink iPhone Problems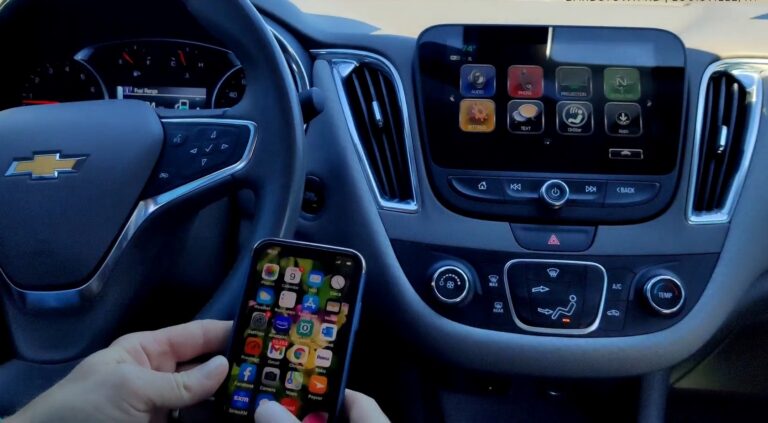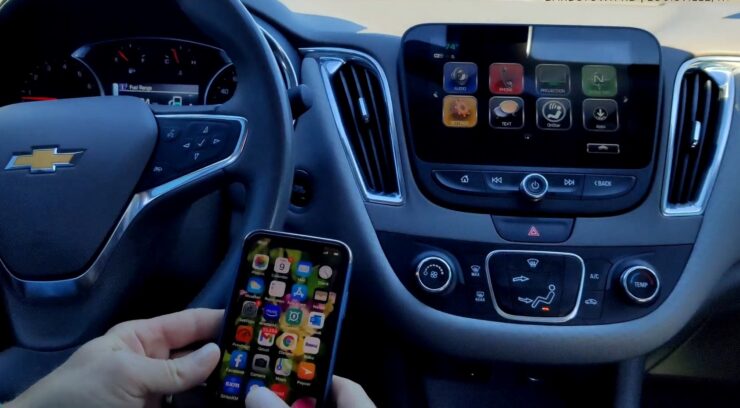 Different types of problems often accompany the arrivals of new versions of the iPhone and iPad operating systems.
Still, some are repeated over time, and failures with Bluetooth connectivity are one of them.
After updating their iPhone and iPad to iOS 8, many users have seen their devices stop connecting to their MyLink Bluetooth devices.
A good number of users complain of problems connecting to the hands-free systems of their cars.
Still, considering that it is a problem related to the Chevy MyLink Bluetooth software, it seems clear that this problem could also be reproduced with other types of devices, like Bluetooth headphones, for example.
Leave your iCloud account
The first thing you need to do is to leave your iCloud account. To do this, we must access Settings – iCloud and touch on Close session at the bottom of that view.
After exiting iCloud, we must delete the devices paired by Bluetooth with our iPhone or iPad.
To do this, we access Settings – Bluetooth, and in the list of devices, we are eliminating one by one that gives us problems. We only have to touch on the device, and in the new window, choose the option Skip device.
Pair the device again
Once the devices are eliminated, we can try to pair the device again. It may allow us, and the problem will have been solved, but we can continue with another test if it is not.
Complete Backup
The other option is more radical and involves doing a complete restoration of the iOS device settings.
To do this, the first thing we should do is a complete backup of the device and, once done, access Settings – General – Reset – Reset Settings. 
Once this step has been carried out, all the settings of our device will have been restored to the factory state, and it is at that moment, we must try to connect again.
If it allows pairing, we must do the rest of the configurations manually, and if it still does not work, we can restore the backup, so we do not have to do it by hand.
Chevy MyLink Bluetooth Not Working
Try with another phone
Sometimes, connection problems can come from the car itself. To rule out a possible problem with the vehicle's Bluetooth configuration, we can use another phone to start the search for devices.
If the phone cannot connect or find the Bluetooth connection, we will most likely have to activate it manually through the car's onboard computer.
In this regard, the configuration may vary depending on the model and brand.
Activate hidden Bluetooth devices
It may be the case that the car's MyLink Bluetooth is displayed as a MAC address (78: 24: F3: 90: 2D, for example). Android usually ignores these types of devices to avoid security problems.
To activate the recognition of MAC addresses, we will have to start the development settings previously, which can be enabled in Settings / System / About the phone by pressing seven times on the Compilation number section.
Once active, we will have to go back to the System to access the settings we have just enabled.
Reset EMUI network settings
Another best solution is to reset Chevy MyLink. This is to reset the network settings completely. We can access these through the System section that we can find in Settings, specifically in Reset.
Reset the phone completely
The last solution consists of neither more nor less than formatting the phone completely, a process that we can carry out from the same section from where we have restored the network settings. 
It is worth saying that this process will eliminate all the applications and the information stored in the memory, so it is recommended to make a backup copy of the data that we want to keep.
With this, we will be able to eliminate any conflict with the car's Bluetooth connection.
Most Common FAQs about Chevy MyLink Bluetooth Troubleshooting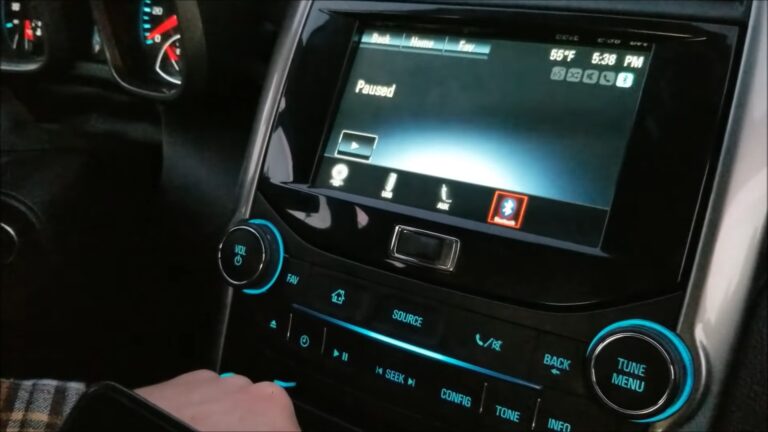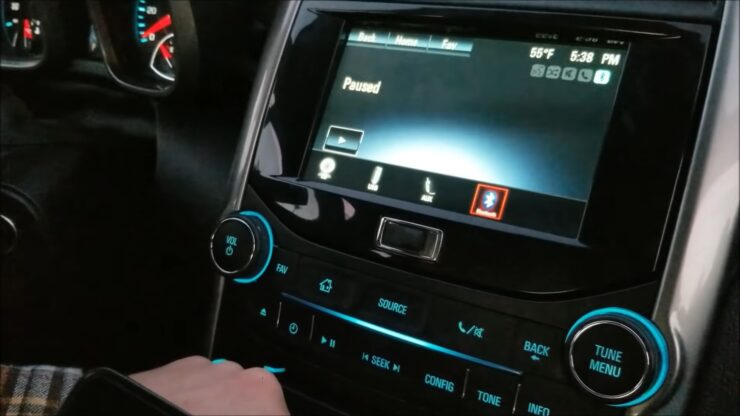 If your Chevy MyLink Won't turn on, you can find out several FAQs related to that issue. 
Q – 1: How do I pair my Chevy MyLink Bluetooth?
A. Follow these steps to pair your Chevy MyLink Bluetooth:
Go to your Android settings
On the Chevy MyLink screen, tap on the phone and then Pair your phone device button.
Then you will see a PIN, match up with your screen and that's done.
Q – 2: Why won't my Bluetooth connection to my Chevy?
A. If you cannot connect your smartphone to the vehicle using Bluetooth, the first thing you should do is restart your smartphone.
Many times, such issues solve by just restarting your smartphone. So, it is one of the best options which you should try.
Q – 3: Why is my Bluetooth connected but not working?
A. In case your Bluetooth device is connected and not working, it is because the device is not in the range. So, keep it within the range.
You can try to reset your device or press forget the connection in your Bluetooth settings and reconnect it again. This will solve your problem.
Q – 4: How do I reset my Bluetooth Chevy MyLink?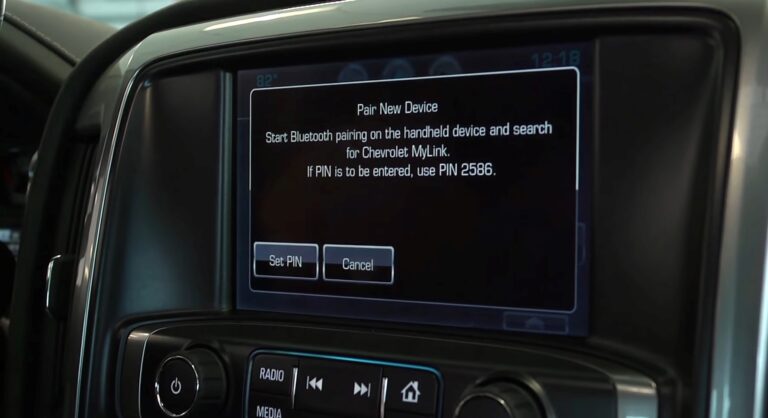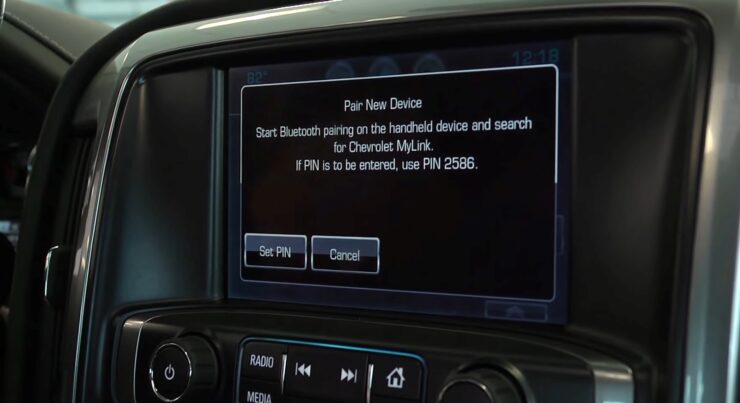 A. This is an essential step to solve the MyLink Bluetooth connection problem with an already connected device.
That is, if the connection worked perfectly between the two devices, and stopped working, then this would have to be one of the first steps to take.
For this, head to Settings, and then click on Bluetooth and then click on the car device and choose "Unpair". Once the mobile has been removed from the settings, click the "Update" button.
One detail to keep in mind is that this process will behalf if you do not carry out the same process with the car.
So, you will have to reset it before trying again with the Bluetooth connection from the mobile. It is usually a process as simple as deleting the configuration from the mobile since you will only have to delete the records from the car screen.
However, before taking any action on the configuration of your car, check the manuals or ask the manufacturer for information to carry out this process correctly.
Once the mobile and the car settings are at zero, set the Bluetooth again.
Q – 5: How do I connect my phone to MyLink?
A.  You can connect it using a USB cable provided with the phone. In case, the Android auto does not launch automatically, tap on the Projection icon. It will be connected easily.
Q – 6: How do I know if my car has Chevy MyLink?
A. Basically, MyLink is an optional feature in your Chevy model. Does your car have a 7-to-8-inch color screen on the dashboard? If yes, then your car has Chevy MyLink.
Q – 7: How do I get a text on my Chevy MyLink?
A. If you want to have text on your Chevy MyLink, check out the following steps:
Go to your car's vehicle settings menu and ON the text message feature.
Then, touch the Texting icon to show the text messages inbox.
And now touch the Speaker icon if you wish to listen to that text message.
Q. – 8. How to get Wi-Fi in my Chevy?
A. Some car models already come with built-in Wi-Fi. In practice, they are equipped with a GSM receiver where you can insert a data SIM card to receive a 4G signal to share.
In practice, if you already had a router already installed in your car. This is a great advantage, considering that it also allows you to use a wide variety of connected devices, such as the browser and the radio.
Conclusion
We hope you have found this Chevy MyLink Bluetooth troubleshooting guide useful.
Some have temporarily fixed this problem, and others have no choice but to manually pair the Bluetooth connection with the Chevy car each time they go to use it.
There is no magic option that works with all mobile phone models, so we go over some solutions taking different contexts into account.
For example, if the MyLink Bluetooth connection no longer works with the Chevy car, if it does not appear in the list of connected devices, if the devices are incorrectly configured, among other common errors.
So, you can take into account the above series of suggestions to find the definitive solution.